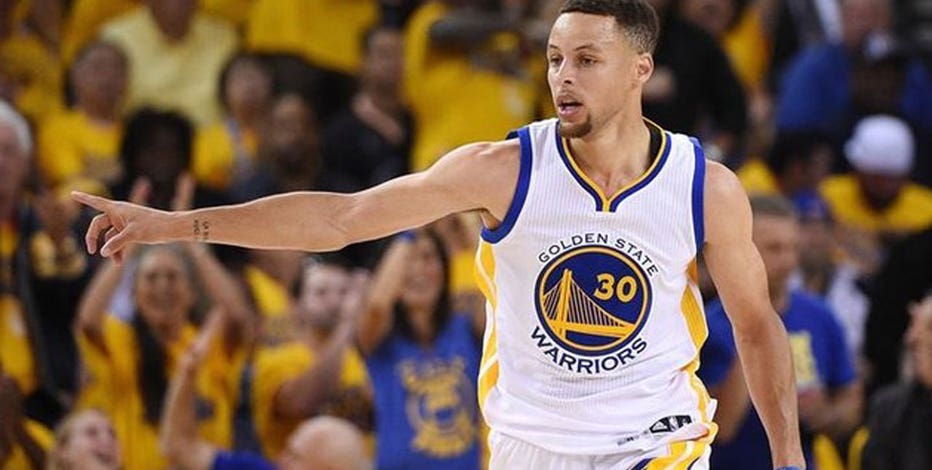 The NBA wants a cut of the action in exchange for its support of a legal framework for sports betting in the U.S., league attorney Dan Spillane told New York state legislators on Wednesday.
Under the NBA's preferred betting guidelines, gambling operators would pay sports leagues 1% of the total amount of money bet on games, creating a potentially massive windfall for the NBA, the NFL and other major sports leagues that have opposed legalized betting for decades. Spillane also laid out other proposed regulations, such as an age restriction on betting contests, protections against problem gambling and a framework to allow leagues to restrict wagering on their own events.
"We have studied these issues at length. Our conclusion is that the time has come for a different approach that gives sports fans a safe and legal way to wager on sporting events while protecting the integrity of the underlying competitions," Spillane told the New York state Senate's committee for racing, gaming and wagering.
The NBA's endorsement of a regulated sports gambling market comes as the U.S. Supreme Court mulls the state of New Jersey's challenge of the nationwide sports gambling ban enacted under the Professional and Amateur Sports Protection Act of 1992, or PASPA, which barred betting in all but four states. A favorable ruling could undo the federal ban and allow for eventual regulation of a market that accounts for some $150 billion in illegal wagers, according to the American Gaming Association.
The NBA, NFL and other major sports leagues were in favor of PASPA decades ago and have long argued that legal sports betting could compromise the integrity of sporting events. However, several prominent sports executives, including NBA Commissioner Adam Silver and MLB Commissioner Robert Manfred, have expressed a willingness to reexamine the issue in recent years.
NBA spokesman Mike Bass said the regulation model that Spillane outlined in his testimony is a "similar approach to legally-regulated sports betting in other international jurisdictions."
"Sports leagues provide the foundation for sports betting while bearing the risks it imposes, even when regulated. If sports betting is legalized federally or state by state, we will need to invest more in compliance and enforcement, and believe it is reasonable for operators to pay each league 1% of the total amount bet on its games to help compensate for the risk and expense created and the commercial value our product provides them," Bass said in a statement.
The Supreme Court is expected to rule on New Jersey's sports betting challenge in the first half of 2018. Eilers & Krejcik Gaming, a trade group that tracks the betting industry, predicted earlier this year that 11 states, including New York, have a strong chance of enacting sports betting legislation this year.
"We are pleased that the National Basketball Association (NBA) today joined with the gaming industry in support of vigorously regulated sports wagering," the American Gaming Association said in a statement to FOX Business. "We can all agree that the 25-year ban on sports wagering has been a failure in every regard. Now, let's get real about eliminating the illegal market, protecting consumers and determining the role of government – a role that most certainly does not include transferring money from bettors to multi-billion dollar sports leagues."
Spillane said the NBA wants legislation that would include at least five key main components – the 1% haul of gambling action, bet monitoring and other methods of detecting illicit gambling activity, the right for leagues to restrict some betting action on events at their discretion, consumer protection requirements like age restrictions and a framework to allow for betting through digital platforms rather than just casinos.
"Each of these protections is critical. The NBA's first and paramount responsibility is to protect the integrity of professional basketball and preserve public confidence in the league and our sport," Spillane said.
This story has been updated.
Continue Reading Below
Advertisement