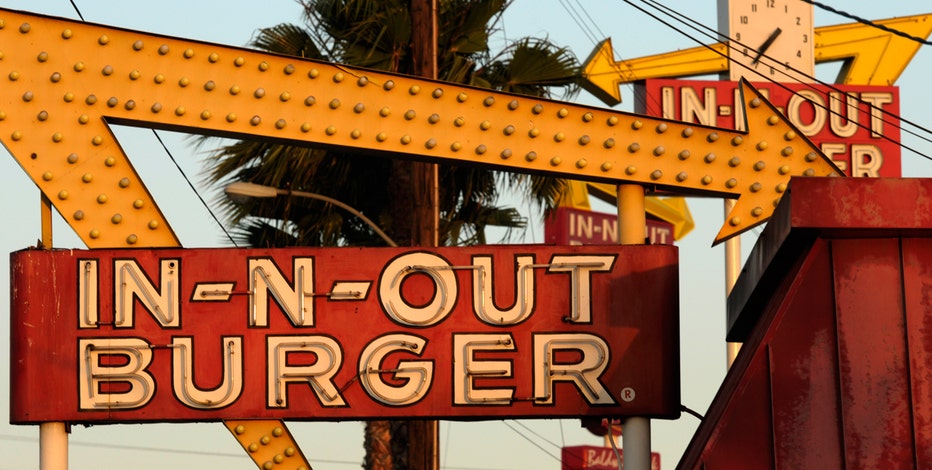 Managers at In-N-Out Burger earn far more than their fast food rivals to oversee operations at the popular California-based chain, according to a report this week.
The average In-N-Out store manager rakes in $160,000 per year – roughly triple the salary of managers at other fast-food chains in the state of California, the California Sun reported. Their pay also tops that of employees in traditionally lucrative occupations like architect (about $112,000) and lawyer (about $115,000).
"In-N-Out is just eons above everybody else," said Saru Jayaraman, head of the Food Labor Research Center at U.C. Berkeley. "On wages and benefits, they really are the best large chain."
Aside from the higher-than-average pay for store managers, In-N-Out also offers $13 per hour for its workers to start, above California's statewide minimum wage. Workers are also eligible for 401(k) plans, health benefits and paid vacation.
"Paying [In-N-Out] associates well was just one way to help maintain that focus, and those beliefs remain firmly in place with us today," In-N-Out's Vice President of Operations Denny Warnick told the Sun.
The family-owned burger chain's treatment of its employees appears to have had a positive impact on morale. In-N-Out ranked fourth on Glassdoor's annual list of "Best Places to Work," ahead of well-known brands like Google (NASDAQ:GOOGL) and Lululemon (NASDAQ:LULU).
Continue Reading Below
Advertisement