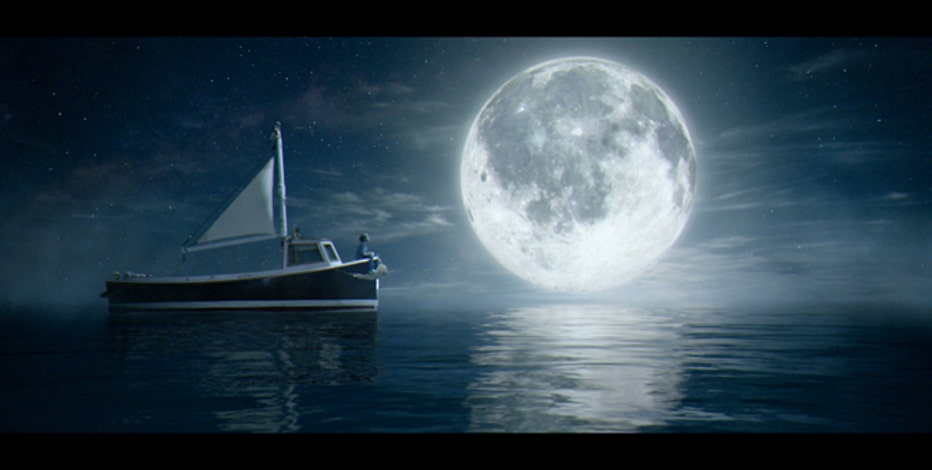 This month, General Electric (NYSE:GE) launched its "Childlike Imagination" campaign to give people a unique opportunity to engage with the brand.
The commercial features a little girl (who is meant to be emblematic of every adult and child at GE) telling the story of GE in a way that captures the wonder for what GE does and creates through her vivid descriptions.
The goal, according to GE Global Creative Director Andrew Goldberg, was to capture the imagination of the child and also of the viewer in talking about the company's roots.
"In the past we've told great stories in creative ways, but always more discreet," Goldberg, a former ad-man who has been with GE for the past three years, says. "In a sense, only a child can describe it and then visualize it in a way that's unique and totally different."
Indeed, "Childlike Imagination" is both fantastical and technical, and manages to reference advanced science themes in a relatable and inventive way.
The spot opens with a little girl gazing up at the moon from a boat as she says, "My mom, she makes underwater fans that are powered by the moon." Turbines are shown spinning, showcasing GE's power and water business. The scene shifts to her saying her mom makes "airplanes that can talk" while planes with birds' wings fly by. At one point you see a jet engine come to life in the desert (Goldberg's favorite moment), and the girl tells you her mom "can print amazing things right from her computer" -- a nod to 3D printing.
"Adults are more rational," Goldberg says. Telling GE's story through the lens of a child's eye is "the beauty of it."
The project is a long time coming and is a close collaboration with BBDO, GE's ad agency for almost a century. Goldberg explains that in the past GE campaigns had generally focused on promoting a specific part of the business, but this is the first time the company is explaining who GE is.
Goldberg says the early response from within GE has been favorable. And it has been well-received outside the company as well for touting working moms in the science and engineering field and for "really pushing the envelope on where people can take their careers."
GE did not comment on the final cost of the commercial.
Last month the conglomerate was downgraded to "perform" from "outperform" by Oppenheimer, which cited 2014 as a "transitional period" for earnings growth while GE retools its strategy to home in on its core businesses. The company also has a planned initial public offering of its North American finance unit in 2014, and subsequent spin-off of the finance unit, as part of the core operations redesign.
As a follow up to the commercial, GE asked little kids, "What does GE do?" The company then had an illustrator bring their answers to life.
For Goldberg, the bottom line is that "it's important to tell the story in a captivating way, not just in a functional one."
Continue Reading Below
Advertisement