Left. Right. And nothing in between. When it comes to discerning today's big issues, invariably they are seen through the prism of politics.
Do we need more government to fix things, or are we in a fix because government has tried its hand at too many things?
The first #Siemenslocomotive, the ACS-64, to arrive in the northeast region for field testing is scheduled to depart on June 27 from the West Coast...
So you're fed up with the shenanigans at the Veterans Administration, and you want to change it. What if the White House told you that you could lead it? Would you do it?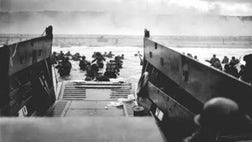 On this D-Day anniversary, it's time we look beyond the sheer bravery of those involved back then, and consider the logistical lessons that I hope register now.
As the chief business geek at FOX, allow me to offer a business view of this hostage swap deal.  It's horrible. It's a horrible deal. It's so horrible a deal  that if CEOs were to pull...
Retirement is really about numbers that support the life you want to live, and the sacrifices you might – or might not – want to make.
It's getting real cheap to borrow ... so why aren't folks borrowing?
So many recalls, so little time. No wonder so many automakers are looking at tough times.
Maybe Microsoft should ditch software for marketing sports ware, since, at the rate some founders are going, you'd think antitrust folks were watching.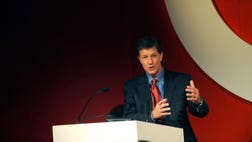 When do you think an embattled CEO knows he's in trouble? When even his hand-picked board members start turning on him.