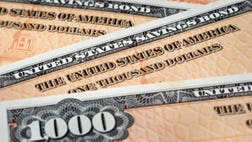 U.S. Treasury bonds rallied broadly Friday as a lackluster wage inflation gauge clouded investors' perception of the likeliness of an interest-rate increase by the Federal Reserve in September.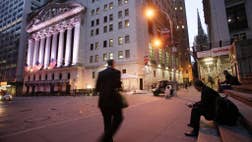 U.S. stocks were mixed in early trading Friday, as investors reacted to some disappointing quarterly earnings.
Imagine the bond market as a crowded swimming pool, except it's one where the water level drops whenever someone tries to leave.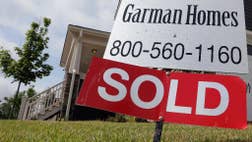 Average long-term U.S. mortgage rates fell for a second straight week, with the key 30-year rate slipping below 4 percent.
Stocks posted modest gains Wednesday, as Chinese shares rebounded and traders wait to hear from the Federal Reserve.
U.S. stocks were slightly higher in early trading Tuesday following five straight losses.
Interest rates on short-term Treasury bills rose in Monday's auction to the highest levels this year.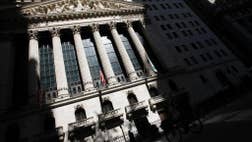 Stocks were solidly lower in early trading Monday, following a steep sell-off in China and other global markets.
U.S. stocks drifted mostly lower in early trading Friday as investors reviewed the latest batch of corporate earnings and deal news.