U.S. stock-index futures climbed on Friday as traders took advantage of beaten down prices on the heels of a five-day drop and awaited the all-important monthly jobs report.
U.S. equity markets fell on Thursday after two stronger-than-expected economic reports sparked worries about when the Fed will start cutting its bond purchases.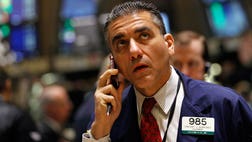 Stocks fell for the fifth day in a row Thursday -- the longest slump in over two months -- as strong data caused traders to fret about the Fed's QE exit plan.
U.S. stock-index futures were little changed Thursday after two economic reports came in significantly better than Wall Street anticipated. 
Markets in Europe stabilized after a three-day selloff as traders eyed global central bank decisions.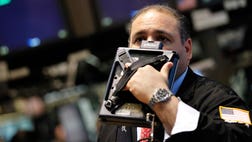 The Dow and S&P 500 slumped for the fourth day in a row Wednesday after economic data ignited worries about when the Fed will begin its exit from QE3.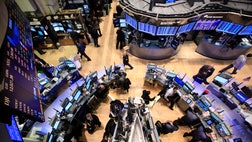 U.S. equity markets turned in somewhat volatile action Wednesday as traders made sense of several upbeat economic reports.
U.S. stock-index futures fell into the red on Wednesday after a report showed the private sector added more jobs than expected in November.
World markets fell for the third-straight day Wednesday as worries swirled over when the Federal Reserve will pare back its bond-buying program. 
U.S. stock-index futures pointed to more selling on Wall Street as solid economic data have pushed Treasury rates higher over the past several sessions.