Stocks that moved substantially or traded heavily Friday on the New York Stock Exchange and the Nasdaq Stock Market: NYSE Freeport-McMoRan Inc., up 31 cents to $10.50 Activist investor Carl Icahn...
Shares of GameStop skidded Friday after the video game retailer reported strong second-quarter results but gave a forecast that disappointed Wall Street.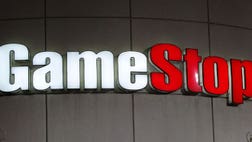 GameStop Corp, the world's largest retailer of video games and related products, reported higher-than-expected quarterly revenue and profit, helped by new releases such as "Batman: Arkham Knight"...
Shares of Movado Group surged almost 20 percent Thursday after the luxury watchmaker's second-quarter results surpassed Wall Street expectations.
Signet Jewelers Ltd.'s fiscal second-quarter adjusted profit topped analysts' estimates as revenue improved thanks to solid sales from various brands.
Shares of Williams-Sonoma slid Thursday, a day after after the home furnishings retailer reported mixed second-quarter results and gave a disappointing third-quarter forecast.
Dollar General Corp. (DG) on Thursday reported fiscal second-quarter earnings of $282.3 million.
Tiffany & Co. (TIF) on Thursday reported fiscal second-quarter profit of $104.9 million.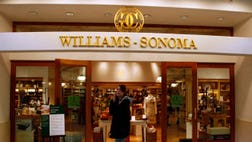 Williams-Sonoma Inc. issued guidance for the current quarter that mostly missed Wall Street estimates as the home-goods retailer reported its earnings rose 5.8% on better-than-expected revenue...