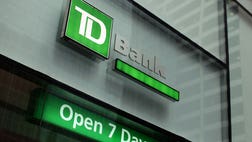 Canada's second-biggest bank posted disappointing quarterly profit, while also announcing a 2-for-1 stock split and dividend boost.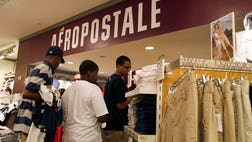 Aeropostale disappointed shareholders with weaker-than-expected quarterly results and warning fourth-quarter results would badly trail forecasts. 
Express forecast a weaker-than-expected holiday quarter due to muted Thanksgiving sales and a highly promotional environment.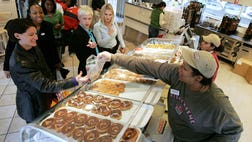 Shares of Krispy Kreme Doughnuts tumbled 17% on Tuesday after the company issued tepid guidance for the upcoming fiscal year.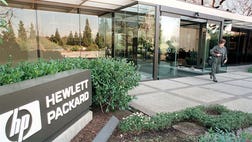 Hewlett-Packard posted 4Q results after the bell Tuesday, handily topping Wall Street's views. The tech giant earned $1.01 an adjusted share on revenue of $29.1 billion.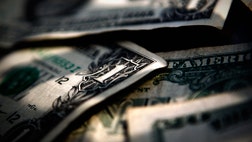 Profits at U.S. banks fell 3.9% in the third quarter amid litigation costs and waning mortgage demand, according to the FDIC. It was the first quarterly decline since 2009.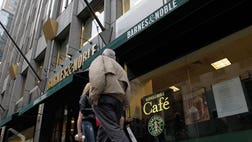 Barnes & Noble reported an 8% drop in revenue as sales fell across all its businesses, including its bookstores and Nook e-readers and e-books.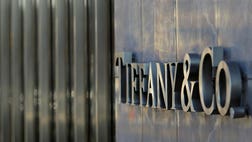 Tiffany shares surged after the jewelry retailer reported a higher quarterly profit, helped by stronger-than-expected sales.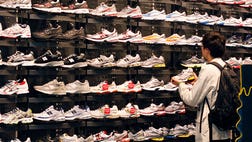 Foot Locker beat Wall Street's view for the top and bottom lines in the third quarter, although its profit still slipped 1.9% amid higher expenses.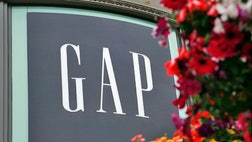 Gap saw its third-quarter profit climb 9.4% amid strong online sales and growth at the retailer's namesake stores.