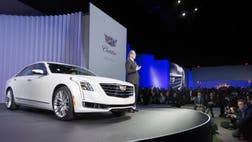 Automakers have a lot riding on the New York International Auto Show, which is hosting critical launches for major brands like Chevrolet, Cadillac and Lincoln.
Following a spate of explosive accidents involving North Dakota crude, the state began requiring companies on Wednesday to remove certain liquids and gases from oil before it's loaded onto rail...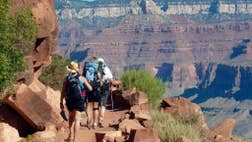 Be prepared to pay a bit more if you're headed to some national parks and recreation areas this summer.
General Motors tries again to gain traction in the popular midsize car segment with the introduction of the 2016 Chevrolet Malibu at the New York International Auto Show.
A railroad wants to sell 30 miles of tracks in the Adirondacks to help cover million-dollar losses on its tourist train in Saratoga and Warren counties.
Shares of some top airlines companies were down at the close of trading: Delta Air fell $.60 or 1.3 percent, to $44.96.