Republican senators have advanced legislation that would ease rules on smaller banks and other requirements of the landmark law reining in Wall Street and the financial industry after the 2008...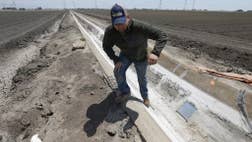 California farmers who hold rights to water that date back as far as the Gold Rush are bracing for their first state-ordered conservation in decades, as a record drought prompts some of the...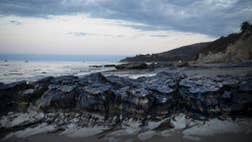 Officials say more than 7,700 gallons of oil has been raked, skimmed and vacuumed from a spill that stretches across 9 miles of California coast — just a fraction of the crude that escaped...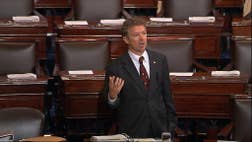 The fate of the government's bulk collection of Americans' phone records is unclear following an FBI warning, House-Senate disagreements and more than 10 hours of criticisms by a GOP presidential...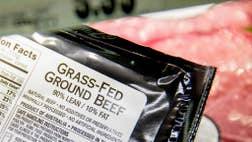 A House committee has voted to get rid of labels on packages of meat that say where the animals were born, raised and slaughtered.
BHP Billiton has agreed to pay $25 million to settle Securities and Exchange Commission charges that it violated anti-bribery laws by paying for the travel packages of government officials during...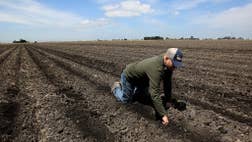 Farmers in the Sacramento-San Joaquin River Delta who have California's oldest water rights are proposing to voluntarily cut their use by 25 percent to avoid the possibility of even harsher...
Four big banks will pay $2.5 billion in fines and plead guilty to criminally manipulating the global currency markets going back to 2007.
Small businesses aren't in the dire straits they were four years ago, but presidential candidates aren't letting go of an issue they think will get them votes.
The panel created to prevent a repeat of the 2008 financial crisis says banks and other financial institutions are stronger now but regulators must remain alert to new risks including the danger...