U.S. Sen. John Thune could play a pivotal role in shaping the future of internet access in America should he become the head of the powerful U.S. Senate Commerce, Science and Transportation...
The U.S. Department of the Interior says it made a mistake giving railroads too much discretion on what can be built on 200-foot-wide rights of way across thousands of miles of public land in 11...
The U.S. government is looking for trains to haul radioactive waste from nuclear power plants to disposal sites.
A state panel has approved regulations guiding oil and gas exploration companies' use of hydraulic fracturing, better known as fracking, in Nevada.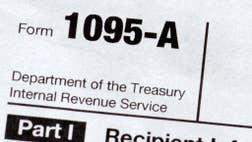 If you got health coverage through President Barack Obama's law this year, you'll need a new form from your insurance exchange before you can file your tax return next spring.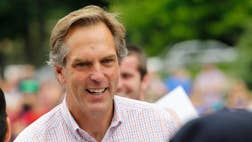 Years before Burger King sized up a Canadian headquarters in a hunt for lower taxes, Republican U.S. Senate candidate Mike McFadden's investment firm was involved in a merger that moved an...
Duke Energy asked state regulators Friday to approve a nearly $2 billion upgrade of its Indiana electric grid, improvements the utility said would help reduce power outages by adding "self-healing...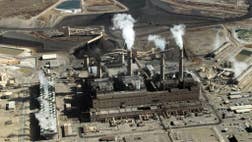 The state's largest electric utility is underestimating the costs that will be passed on to customers under a proposal to shut down part of an aging coal-fired power plant in northwestern New...
A pair of giant water diversion tunnels proposed for the Sacramento-San Joaquin Delta could violate the federal Clean Water Act and increase harm to endangered fish species, according to the U.S....
The Illinois Department of Natural Resources released a long-awaited plan Friday to regulate high-volume oil and gas drilling that supporters hope could bring an economic boost to southern...