Many immigrants in the United States illegally who apply for work permits under President Barack Obama's new executive actions would be eligible for Social Security and Medicare benefits upon...
A Washoe County District Court judge granted the state's request late Tuesday for a court order blocking the ride-sharing company Uber Technologies from operating unregulated in Nevada, saying...
Puerto Rico's government is preparing to paralyze public transportation across the U.S. territory following a legislative impasse over a proposed oil tax increase meant to strengthen a debt-ridden...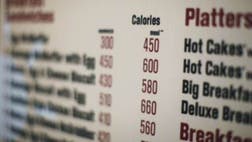 New labeling rules will require restaurants with at least 20 locations to display the calorie count of food items.
New Jersey lawmakers continue to weigh a number of options aimed at paying for transportation projects across the state, including some that could hit drivers' wallets when they go to fill their...
Consumers across most of America will see their health insurance premiums go up next year for popular plans available through President Barack Obama's health care law.
Consumers will soon know how many calories they are eating when ordering off the menu at chain restaurants, picking up prepared foods at supermarkets and even eating a tub of popcorn at the movie...
Counting your calories will become easier under new government rules requiring chain restaurants, supermarkets, convenience stores — and even movie theaters, amusement parks and vending...
Indiana Supreme Court justices quizzed lawyers in a case over school busing fees Monday about the limit of the state's constitutional guarantee of a free public education.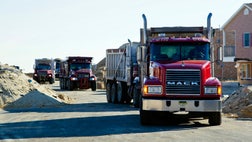 Rule makers abhor a vacuum, which is why the neurotic urge to meddle by micro regulating U.S. businesses continues.