The U.S. nuclear industry has started building its first new plants in decades using prefabricated Lego-like blocks meant to save time and money.
Regulators have closed a small lender in Illinois, bringing U.S. bank failures this year to 14 after 24 closures in all of 2013.
Congress has passed a bill that makes it legal to "unlock" cellphones so the devices can — at least in some instances — be used on other carriers.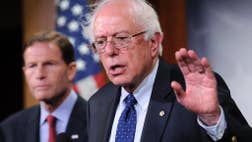 A day after offering competing plans to improve veterans' health care, the chairmen of the House and Senate Veterans Affairs committees are again attempting to find a compromise.
The on-demand ride-sharing app Lyft says it is starting limited service in New York City after reaching agreement with state and city officials to resolve regulatory issues.
Russia has announced a ban on all dairy imports from Ukraine starting next week, a move Kiev has dismissed as politically motivated.
A government newspaper says Chinese regulators have concluded Qualcomm Inc., one of the biggest makers of chips used in mobile devices, has a monopoly.
A state district judge struck down Longmont's voter-approved ban on hydraulic fracturing Thursday but stayed her decision while the city considers an appeal.
Federal officials have capped the amount of money scofflaws will be forced to pay if they don't buy insurance this year under the new health care law.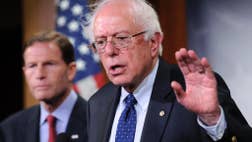 With Congress scheduled to recess in a week, the chairmen of the House and Senate Veterans Affairs committees offered competing proposals Thursday to fix a veterans' health care program...