Many tractor-trailers on the nation's roads are driven faster than the 75 mph their tires are designed to handle, a practice that has been linked to wrecks and blowouts but has largely escaped the...
Kansas is considering $1 billion or more in pension bonds because it has a chance to improve the state retirement system's financial health, not because officials want to back off short-term...
BNSF has started taking additional safety measures for crude oil shipments because of four recent high-profile derailments in the U.S. and Canada, the railroad said Monday.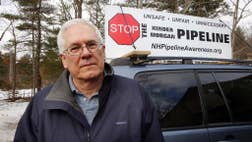 Most people agree the Northeast must expand its energy supply to trim the nation's highest costs and natural gas could be at least a short-term answer.
A subsidiary of Exxon Mobil Corp. is asking state regulators to grant an exception to the amount of natural gas companies are permitted to burn off at 140 of its oil wells in Dunn and McKenzie...
A big player in the troubled nuclear power industry is trying to change the rules of the energy game.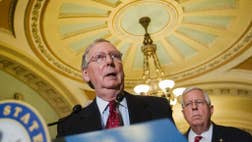 With Republicans muscling a balanced-budget plan through the Senate, Congress is positioned for months of battling President Barack Obama over the GOP's goals of slicing spending and dismantling...
The Senate has approved a long-delayed bill to boost energy efficiency that includes incentives to cut energy use in commercial buildings, manufacturing plants and homes.
Less than a year after signing legislation with new safeguards in response to a 2014 chemical spill that prompted a tap-water ban for 300,000 people, West Virginia Gov. Earl Ray Tomblin signed a...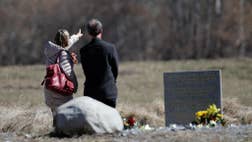 4:10 p.m. (1510 GMT, 11:10 a.m. EDT) A Duesseldorf hospital says the co-pilot of Germanwings flight 9525 had been a patient there over the past two months.