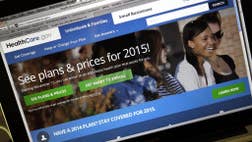 Privacy advocates say the Obama administration needs to make more changes to protect consumer privacy on the government's health insurance website.
Adult film production migrated from California to Nevada after voters in Los Angeles County approved a law requiring condom use on set.
Federal officials have issued a $1 million penalty against Exxon Mobil Corp. for safety violations stemming from a pipeline rupture in 2011 that spilled 63,000 gallons of crude into Montana's...
Regulators have closed a small lender in Chicago, making it the second U.S. bank failure of 2015 following 18 closures last year.
A legislative battle over fracking is looming in Colorado, with Republicans taking the stance that mineral owners should be compensated when a local government bans or restricts energy development.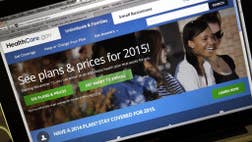 Bowing to an outcry over online privacy, the Obama administration reversed itself Friday, scaling back the release of consumers' personal information from the government's health insurance website.
State officials, from the leaders of the Democrat-controlled Legislature to Gov. Chris Christie's transportation commissioner, along with outside groups are stepping up warnings about the dire...
A state lawmaker is introducing legislation that would bar insurance companies from inquiring about or discriminating against a "bully breed" dog when issuing a homeowners' insurance policy in...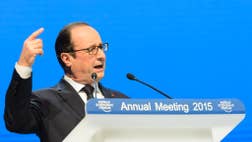 French President Francois Hollande is calling for investments in green technology as a way to fight both global warming and poverty.
Major utility companies would be able to develop their own energy-efficiency programs and charge customers to implement them under a bill that cleared a state Senate committee Thursday, but the...