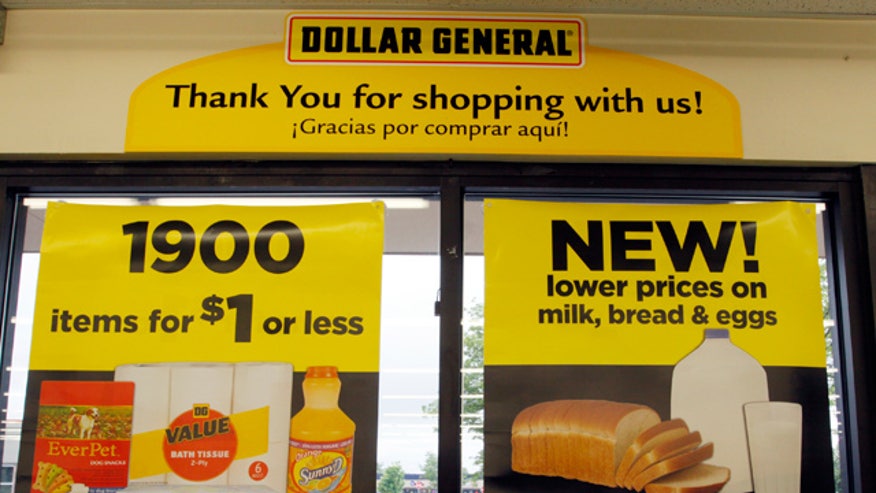 Dollar General (DG) beat the Street on Tuesday by posting a 3.4% increase in fiscal second-quarter profits, triggering a 2% rise in the discount retailers stock and prompting the company to boost the low end of its guidance.
Goodlettsvile, Tenn.-based Dollar General said it earned $146 million, or 42 cents a share, last quarter, compared with a profit of $141 million, or 41 cents a share, a year earlier. Excluding one-time items, it earned 52 cents a share, surpassing consensus calls from analysts by 4 cents.
Sales climbed 11% to $3.58 billion, narrowly topping estimates of $3.54 billion. Same-store sales grew by a more modest 5.9%.
Despite serious headwinds in the economy, Dollar General now sees 2011 non-GAAP EPS of $2.22 to $2.30, up slightly from $2.20 to $2.30 previously. Analysts had been calling for EPS of 2.24.
Dollar General expects same-store sales to leap 12% to 14% in 2011, up from 11% to 13% earlier. Capital expenditures are still seen ranging between $550 million to $600 million as the company looks to open 625 new stores this year.
In this period of economic uncertainty, we continue to focus on factors that we can control, and we still expect to deliver strong financial performance in 2011, CEO Rick Dreiling said in a statement.
Wall Street bid Dollar Generals stock 2.84% higher to $34.75 ahead of Tuesdays open. The stock closed on Monday more than 10% in the green on the year.