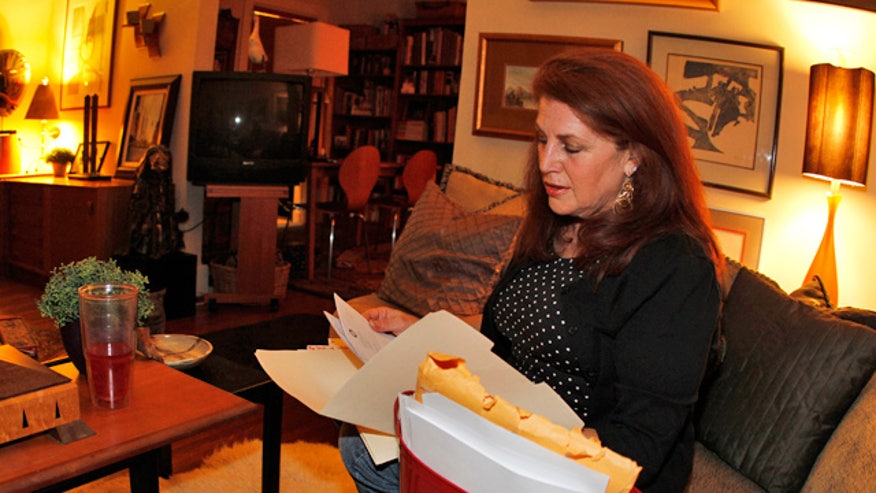 Those who pine for "the good ole' days" may have today's lawsuits in mind.
It would be nice to just knock on the door of a nonprofit and offer to help out by driving an elder to an appointment or delivering meals - and worry only about whether the gas tank is full.
But our litigious age doesn't always allow for such unfettered kindness.
What if the car in front of you stops short and you crash, injuring a passenger? What if more than one of your charges is hurt? What if an elderly client slips as you are helping her out of the car?
These days, you have to ask about the bad stuff before stepping in to do the good. Failing to do so can have consequences, especially if you don't have the right insurance.
"I think it would be a good suggestion for volunteers to ask a nonprofit that they're volunteering for, what sort of protection do they have for them," says William Henry, executive director of Volunteers Insurance Service (VIS). "A lot of claims occur when the volunteer is working with a fragile person."
Some protection is guaranteed
In an effort to promote social-service participation, the U.S. Congress in 1997 passed the Volunteer Protection Act, which protects volunteers of official nonprofits from civil liability. However, the protection only applies if the volunteer:
*Acted within the guidelines of his or her job description.
*Had the proper license or certificate, if applicable, for the job.
*Was not negligent. Negligence is broadly defined as the failure to exercise reasonable care. For example, someone breaking a law or under the influence of drugs or alcohol wouldn't be covered.
*Was not operating a vehicle at the time.
Although volunteer drivers are not covered under the act, two states, Georgia and Oregon, protect volunteer drivers from civil liability, according to information on the National Conference of State Legislatures (NCSL) website.
Laws vary. For example, some states allow nonprofits to include volunteers under their workers' compensation insurance. Some don't.
"It's all over the map," says Henry.
While federal and state laws offer some protection in the event of a lawsuit, they do not prevent an individual from being sued in the first place. And of course, you don't have to be negligent to be accused of wrongdoing.
Henry says his office sees plenty of cases where innocent volunteers are accused of criminal offenses.
Insurance implications for you
Many nonprofits do not have insurance that protects its volunteers. Some expressly ask volunteers to sign away the nonprofit's liability in such cases, or in any situation where the volunteer is hurt while on the job. The courts generally don't uphold such waivers, says Henry. But a volunteer still might have to hire a lawyer.
If you're committed to helping an organization that does not extend coverage to its volunteers, Henry suggests buying a personal umbrella insurance policy for yourself.
An umbrella policy can provide limits of liability above what is offered by your homeowner, renter or auto policies, "and it's very inexpensive," says Henry. "It can keep you from being wiped out."
Be sure to compare coverage and rates with several insurance companies to get the proper policy at an affordable rate.
In addition, courts tend to protect volunteers when they have undergone sanctioned training. So if the local division of Little League offers an official coach's training class, sign up with a smile, even if you've guided dozens of kids around the bases.
When it comes to driving, Henry says he has yet to find a car insurance company that will raise your rates for using your car to drive for a nonprofit. "And I've looked," he adds.
In fact, some states have introduced legislation that expressly prevents insurers from penalizing volunteer driving by applying surcharges to your policy for engaging in the activity.
"The fear factor alone is enough to keep people from volunteering," says Grace Egan, executive director of the New Jersey Foundation for Aging.
Remember that insurance coverage always follows the vehicle, not the driver. If you're driving your car and cause an accident, it's your auto insurance that will take the hit.
So, before you take on a volunteer driving assignment, make sure you have enough liability coverage to pay for any injuries you may cause. The insurance company won't give you a break simply because you were driving for Meals on Wheels. Anytime you're on the road, you're incurring risk, says Deana Lykins, president of the Insurance Council of New Jersey.
"The risk is" if you're driving into places with more traffic, or that you're unfamiliar with, "you're more likely to be in an accident."
The original article can be found at Insurance.com:
Are good deeds bad for your insurance rates?