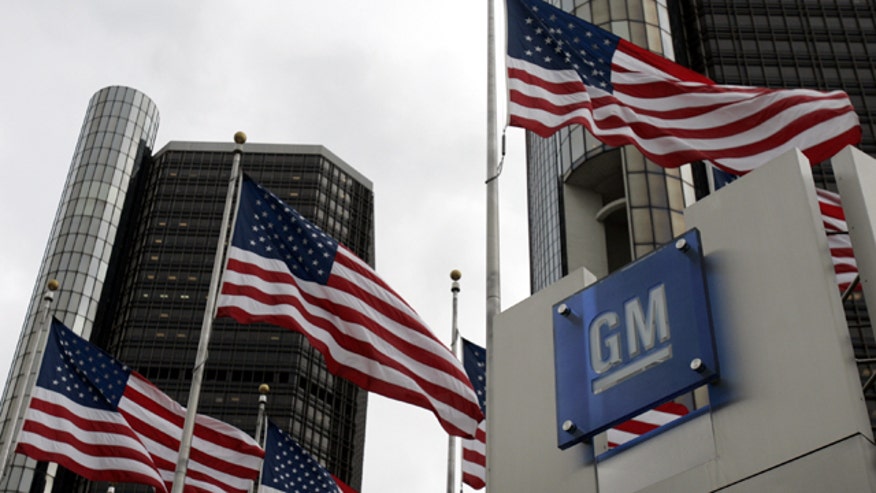 August 2, 2011 – In the face of political paralysis in Washington and a stalling U.S. economy, General Motors (GM), Ford (F) and Chrysler all grew their domestic sales in July.
GM said its July U.S. sales jumped 7.6% year-over-year, unadjusted for selling days, to 214,915 units. Retail sales gained 6% from the year before and were up 1% from June. At the same time, GM said it expects the auto market to gain momentum in the second half of the year thanks to ebbing fuel prices.
GMs July sales rise was driven by a 36% leap in GMC sales to 37,918 units. Chevrolet sales grew 6% to 149,005 units, while Buick sales inches up 0.4% to 16,873 units. On the other hand, Cadillac sales slumped 26% to 11,119 vehicles.
Sales of our fuel-efficient cars like the Chevrolet Cruze and our crossovers remain strong, and were now also seeing the seasonal lift in full-size pickups that we expected," Don Johnson, vice president of U.S. sales operations at GM, said in a statement.
Crossover sales soared 20% year-over-year, while the Cruze enjoyed its fourth consecutive month of above-20,000 sales.
Driven by strong car and SUV sales, Ford said its July U.S. sales increased 9% from a year ago to 180,865 vehicles. Ford brand sales jumped 12.7% to 173,051 units, while Lincoln sales surged 39.9% to 7,814.
Ford said its SUV sales climbed 43%, highlighted by a record 24,411 Escapes sold, up 66% from the year before. New Explorer sales surged 108%, while Edge sales were up 4%.
"We are encouraged to see the stronger pace of auto sales, along with continued customer demand for our fuel-efficient cars, utilities and trucks," Ken Czubay, Ford vice president of U.S. marketing, sales and service, said in a statement.
Chrysler revealed a 20% leap in July U.S. sales from a year ago to 112,026 units. The auto maker said it ended July with a 72-day supply of inventory, translating to 308,880 units. Retail sales climbed 33% year-over-year.
Truck sales increased 18%, compared with a 28% jump in car sales. Sales of Dodge grew 5.2%, while Jeep soared 46% and Chrysler brand was up 5%.
The sales figures from the Big Three auto makers amid a series of signs the U.S. economic recovery is slowing down, including the worst manufacturing activity report since July 2009 and the first decline in consumer spending in almost two years.
Despite the economic headwinds, GM maintained its industry forecast for 13 million to 13.5 million vehicles to be sold in 2011.
There are people who put off vehicle purchases because of uncertainty about fuel prices, vehicle availability and the economy, Johnson said. As these conditions improve in the latter half of this year, many of these buyers will return to the market.
GM and Ford's shares lost further ground on the sales results. Ford was recently off 2.43% to $12.05, while GM lost 1.83% to $27.56.