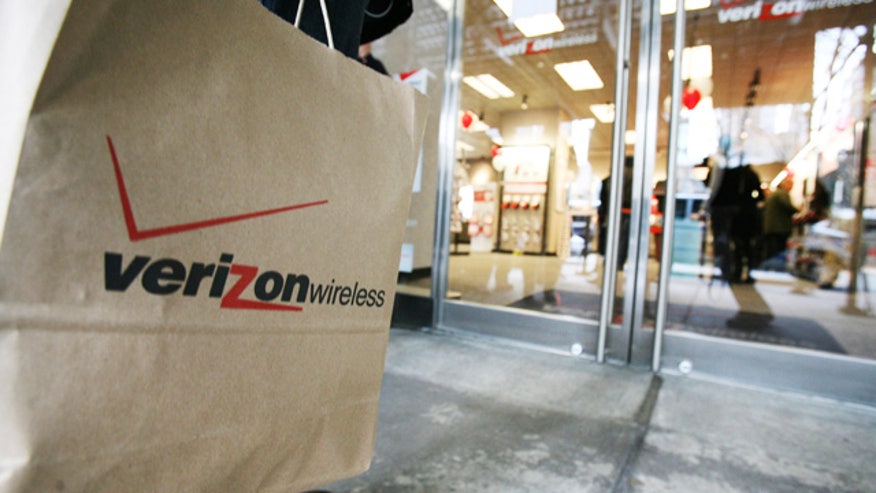 Verizon (VZ) swung to a better-than-expected second-quarter profit on Friday amid strong wireless growth and the telecom giant tapped Lowell McAdam as its incoming CEO.
The New York-based blue-chip company said it earned $1.61 billion, or 57 cents a share, last quarter, compared with a loss of $1.19 billion, or 42 cents a share, a year earlier. Analysts had projected EPS of 55 cents.
Revenue increased 2.8% to $27.54 billion, narrowly topping the Streets view of $27.4 billion.
Verizon, which co-owns Verizon Wireless with Vodafone (VOD), benefited from upbeat wireless results.
At Verizon Wireless, which began carrying Apples (AAPL) iPhone earlier this year, revenue jumped 10% to $17.3 billion amid an increase of 2.2 million total customers. Data revenue soared 22.2%.
Verizon said it also added 189,000 FiOS Internet and 184,000 FiOS TV net additions last quarter, contributing to a 17.8% rise in strategic services revenue.
In terms of earnings growth and the acceleration of revenue growth, this has been one of Verizon's best quarters since the 2008 economic downturn," CEO Ivan Seidenberg said in a statement. We expanded sequential margins in both our wireline and wireless businesses, and in the second half of the year we expect Verizon to build on this strong, positive momentum to continue to drive profitable, sustainable growth."
Meanwhile, Verizon said Seidenberg will step down as CEO on August 1, paving the way for McAdam, its chief operating officer to take over. Seidenberg plans to stay on as chairman, but McAdam will have control of operating the company, including all business units and staff functions.
Until September 2010, McAdam had been CEO of Verizon Wireless, where he served as an executive since its inception in 2000.
Lowell's appointment to CEO is testimony to his extraordinary record of achievement, Seidenberg said. Lowell has proven his ability to move the organization quickly and to focus on strong performance on behalf of our employees, our customers and our investors.
Shares of Verizon slumped 2.74% to $36.54 Friday morning, cutting their 2011 gain to 5%.
The Verizon results came after AT&T (T) on Thursday reported a lighter-than-expected 10% decline in second-quarter profits.
Rival Sprint Nextel (S), the No. 3 wireless provider, is set to report results next week.