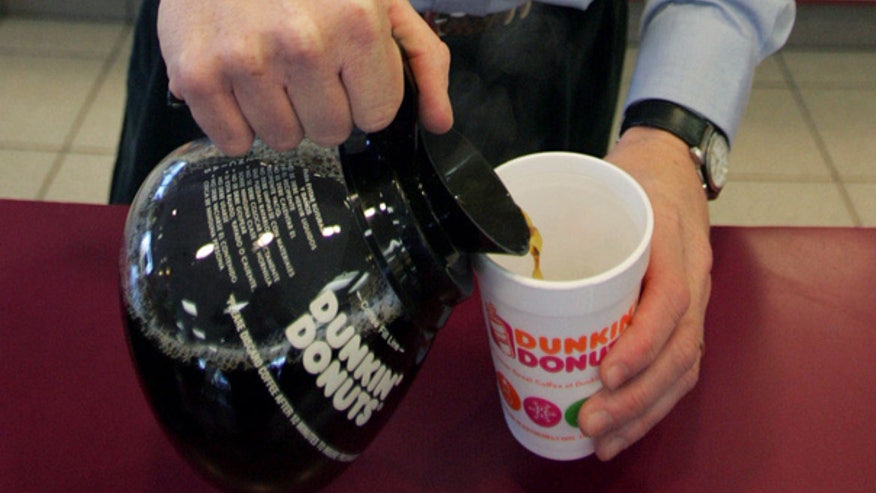 Dunkin Brands Group revealed plans on Monday for an initial public offering that would value the popular coffee and breakfast chain at as much as $2.3 billion.
The parent of Dunkin Donuts and Baskin-Robbins said it plans to offer 22.25 million shares of common stock to the public worth $16 to $18 a piece.
Founded in the 1940s by Bill Rosenberg, the company was taken private by Bain Capital, Carlyle Group and Thomas H. Lee Partners in a 2006 leveraged buyout worth $2.32 billion. Those three private-equity firms would own 75% of the company after the IPO as none of them plan to sell shares during the offering.
Dunkin did not disclose when the IPO is expected other than as soon as practicable. The company plans to begin trading on the Nasdaq OMX Groups (NDAQ) Nasdaq Stock Market under the ticker symbol DNKN.
The IPO is being led by a number of investment banks, including JPMorgan Chase (JPM), Barclays (BCS), Morgan Stanley (MS) and Goldman Sachs (GS).
Dunkin, which is a rival of Starbucks (SBUX), said it expects to reap proceeds of about $348.4 million from the IPO and it plans to use the cash to pay down debt and as working capital.
According to the Securities and Exchange filings made on Monday, Dunkin Donuts generated $416.5 million of 2010 sales, representing 76% of the companys total.
The parent company brought in 2010 revenue of $577.1 million, up from $538.1 million. Dunkin Brands posted an operating profit of $193.5 million, reversing a loss of $140.9 million the prior year. It posted a net profit of $26.9 million, down from $35 million in 2009.