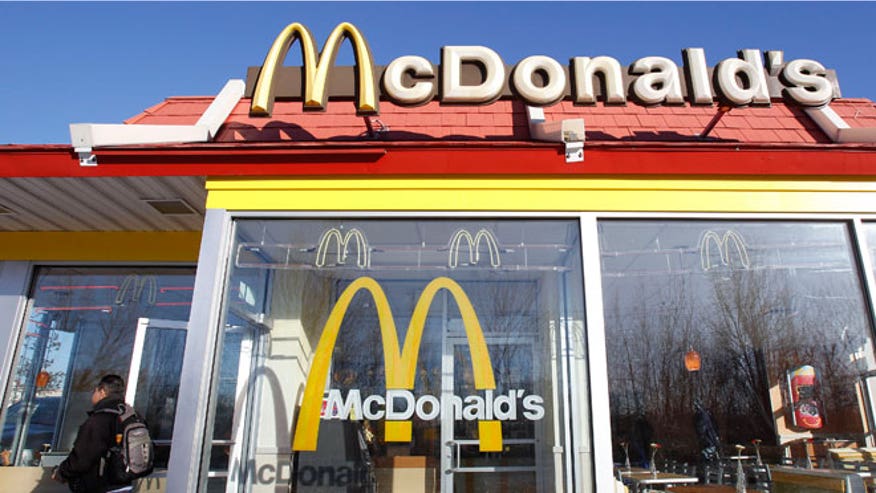 In a high-profile sign of confidence in the U.S. economy, McDonald's (MCD) revealed plans on Monday to hire up to 50,000 workers nationwide.
The fast-food giant said it plans to hold a hiring event on April 19 in an effort to recruit new employees for full and part-time spots at nearly 14,000 U.S. restaurants.
"Our restaurant employees are the foundation of our business. They are the men and women who interact with our customers every day, enhance the McDonald's experience, and continue to help make our business strong," Jan Fields, president of McDonald's USA, said in a statement.
According to a study done by a California State University professor, the McDonald's mass hiring will boost spending by McDonald's and its franchisees by more than $518 million in wages and salaries in the coming year.
The new hires will translate to an addition of $54 million in payroll taxes and generate almost $1.4 billion in annual spending, equaling more than $3.5 million per day, the study showed.
Fields, who began her McDonald's career in an entry-level restaurant position, added, "Our national hiring event is an opportunity to invite more people across the country to join our team, and learn that a McJob is one with career growth and endless possibilities."
The hiring should help the slowly-recovering U.S. job market, which was crushed by the Great Recession. Last week the government said the U.S. added 216,000 jobs in March, building on a gain of 192,000 in February. The unemployment rate ticked to 8.8%, down from 8.9% the prior month. Private-sector jobs grew by 230,000 in March and 240,000 in February.
Shares of McDonald's, which had 400,000 employees as of the end of 2010, increased 0.32% to $76.23 Monday morning. The company's stock off 1% on the year.